Learn Self Defense and Get In Amazing Shape! December Specials! Krav Maga Classes
Since 1996, the Krav Maga Institute in Fort Collins has been teaching men, women and children (16+) to defend, disarm and protect themselves using Krav Maga.
DEVELOPED FOR MILITARY AND POLICE SELF DEFENSE
Developed by the Israeli Defense Forces to train people of all ages and fitness levels, Krav Maga is a diverse hand-to-hand combat system that uses instinctive moves and natural inertia to neutralize and dominate your opponent regardless of size and strength.
This is a high-energy program that not only teaches students to protect themselves, but also keeps them fit, lean and energetic.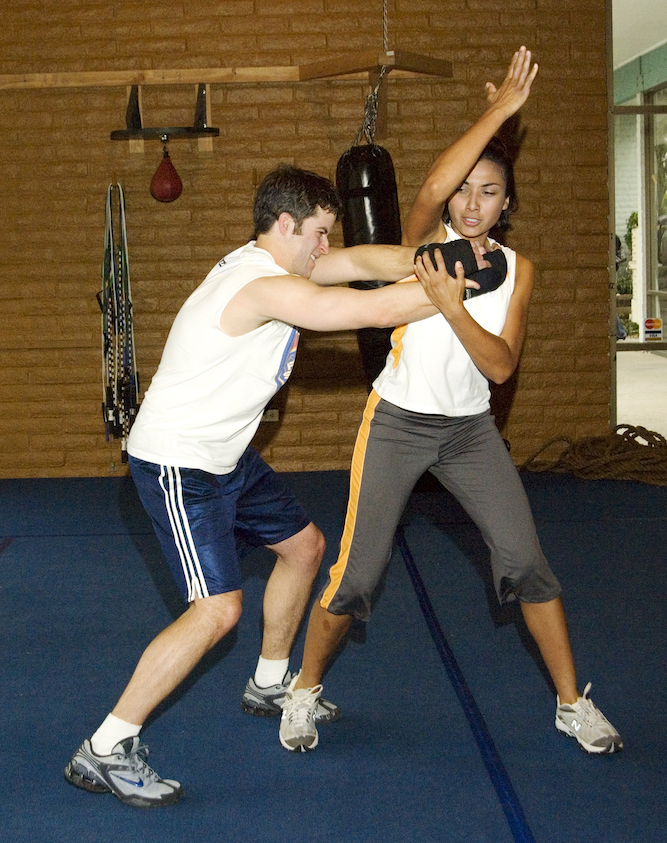 GET IN SHAPE FAST...
Krav Maga will teach you to counter-attack and disable your assailant, AND you'll whip your body into AMAZING shape really FAST!
As one of the first schools in Colorado to provide Krav Maga training, The Krav Maga Institute in Fort Collins has a long-standing reputation of delivering excellent results!
Don't hesitate to LEARN MORE!
To learn more about our Elite Krav Maga programs in Fort Collins, please scroll up. On the right you'll find a sign up box, where you can fill in your contact details and have information immediately sent to your inbox.
Get started today! Find out more by calling us at (970) 225-6655 or request information online.
What You'll Learn at Fort Collins krav maga self defense
Explosive Combat-Training
Rapid-Fire Punches and Kicks
Lightning-Swift Strikes
Vigorous Aerobics
Wrestling and Grappling Techniques
Benefits of Fort Collins krav maga self defense
And, Wrestling and Grappling Techniques