Take On TWO Cutting-Edge Fitness Kickboxing Classes Today!
At the Krav Maga Institute, we are excited to offer TWO cutting-edge Fitness Kickboxing Classes right here in Fort Collins. Whether your goal is to burn fat and build strength or you're hoping to learn effective striking skills and self-defense for any situation, we've got you covered.
Join us today for S.P.E.C Operator Fitness AND Renegade Fitness Kickboxing and get more from your fitness routine than you ever thought possible.
Renegade Fitness Kickboxing Is The Perfect In And Out Training Plan
Are you hoping to squeeze a new workout into your busy schedule? Then Renegade Fitness Kickboxing is perfect for you.
This day-time class is designed for busy moms and working women who want to stay active without dedicating hours and hours to exercise.
We're offering people all across Fort Collins the chance to get in, get out, and get on with life - and still challenge your body to be fitter and stronger than ever before!
Renegade Fitness Kickboxing at the Krav Maga Institute offers you:
30 minutes of high-intensity exercise
Daily warmups, plus stations and circuits
Healthy, sustainable fat burn
Lean muscle gains across your entire body
Or Try Out The Best Self-Defense Training In Our S.P.E.C. Operator Fitness Class
S.P.E.C. is a newly developed, highly "specialized" program designed to increase Strength, Power, Endurance, and Cardio as needed for fitness, self-defense and fighting.
This course is designed for those looking to become "as strong as possible in the smallest package" without the unnecessary bulk usually associated with strength and conditioning training.
S.P.E.C moves beyond the typical cardio, cross fit, kickboxing and bodybuilding style training, focusing on conditioning and power/endurance needed for your particular profession or sport. In these hour-long classes you'll take on:
Heavy bag work
Shield work
Striking
and Self-Defense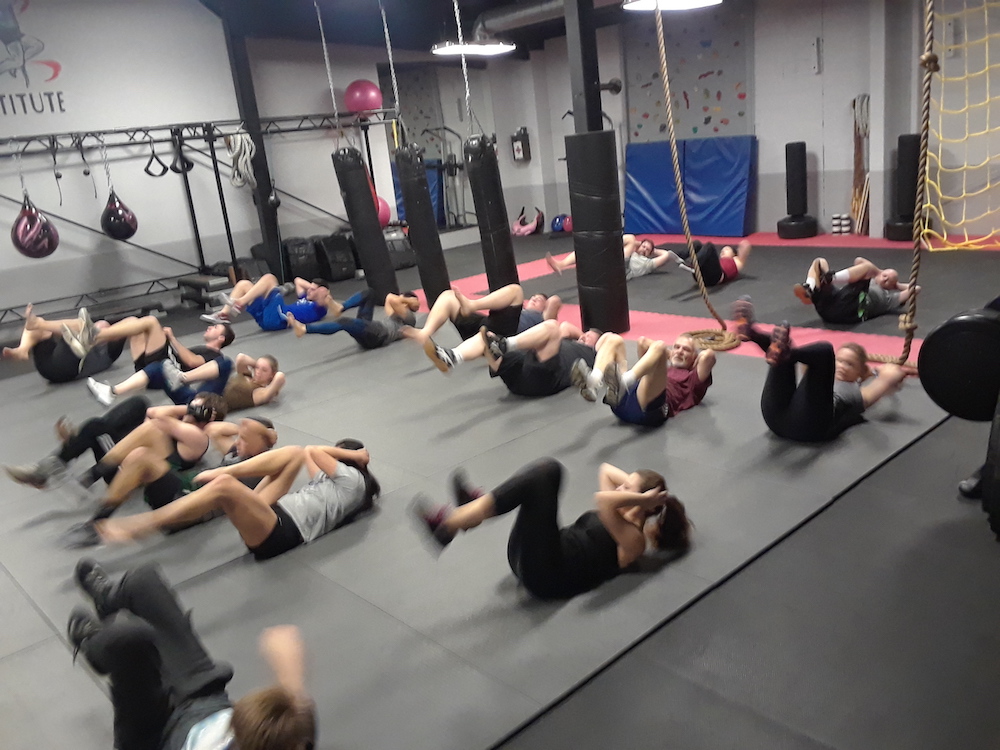 Take The First Step Today! Join Us For The Best Fitness Kickboxing In Fort Collins!
Don't miss out on your chance to combine fitness, self-defense, and tons of fun! Our Fitness Kickboxing program offers two distinct classes to meet the needs of everyone in Fort Collins.
Just fill out the short form on your screen to get started today or to learn more about everything we have to offer at Krav Maga Institute.