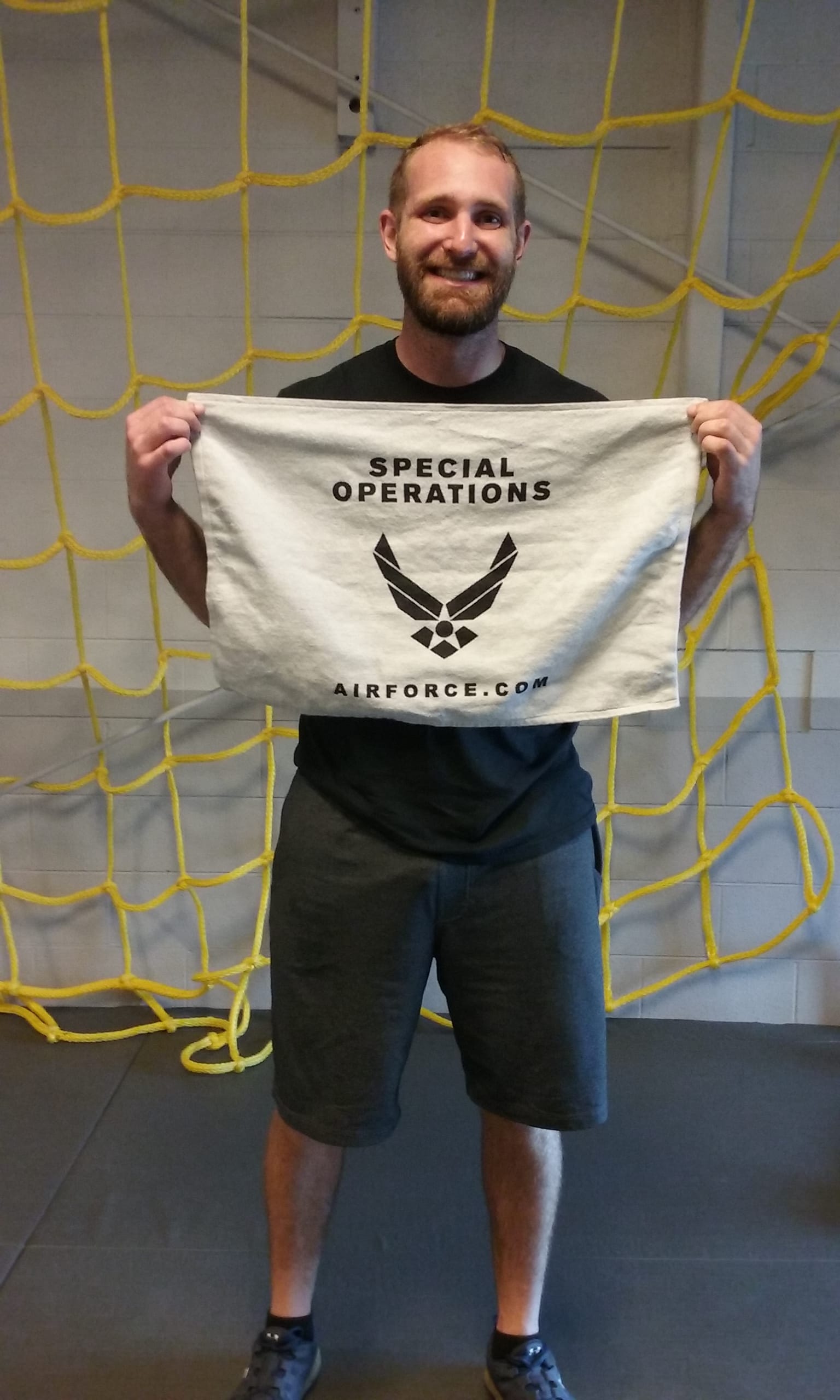 Where to start?
Three and a half years ago if you told me that I would be shipping out for the Air Force on may 1st 2018 I probably would have laughed at your silly comment. If you had said that I'd be shipping out for special forces I'd have laughed even harder…….. but here we are. I recently physically qualified to join the United States Air Force as a Tactical Air Control Party Specialist, I could not have achieved this without the large, correction, HUGE amount of help I received from Chet, Tina, and the KMI community.
I started at KMI after previously training in Denver with a gym that fell out of sorts. I immediately liked KMI more, the training and instruction was just so much better and I learned so much faster. I had never exercised in this way and I have come to love it. Push yourself while being part of a team, you're all in this together. It planted seeds that have grown. Since I decided to join the Air Force and specifically to try out for Special Operations all that I have learned and experienced at KMI helped make it an achievable goal. Also, the community had I not been at KMI I would have never known a fellow student that was a collegiate swimmer. Through the community, I met someone who could teach me to actually swim, and because of that, I stood a chance at qualifying for Special Operations.
KMI laid the foundation for me to succeed through instruction, critique, expectation, encouragement, friendship, and community. For all those involved at KMI that have helped me I hope to make you proud.